The Vaishali Residency
The Vaishali Residency Is The Most Elegant Luxury Hotel In Buddhist Circuit. Offering The Highest Level Of Services Is Liven Up By A Warm And Welcoming Atmosphere. Our Goal Is to Provide You with Your Dream Vacation at the Best Possible Value Whether It's A Pilgrimage Tour to Footstep of Lord Budha and Lord Mahavira. The Hotel is Recognized by Department of Tourism, Government of Bihar and We are also Members of FHRAI and HRAEI.
Your golden anniversary dream vacation.Graduation or retirement celebration.A quick family getaway or a multigenerational family reunion, we can do it all. The Vaishali Residency offers single & double rooms with up to date facilities expected of a contemporary 4 star hotel.
USP Section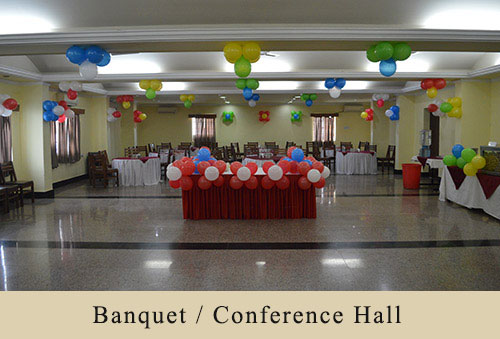 The Vaishali Residency is a Business Class Hotel Provides so Many Seating Arrangements Like Theater Style, Class Room, Cluster, Boardroom, U-Shaped, V-Shaped, etc that can Accommodate More Than 400 guests in one Pillar-less Hall . Our Conference Halls are well Furnished Air-Conditions, High Speed Wi-Fi Enable Zone Offers High Quality Business Facilities like Audio Visual Equipment, LCD Projector, with Complimentary White Board, Note Pads & Pens,Tea/Coffee, Projection Screen & Podium.
Our well Decorated Banquet Halls are Perfect for Marriage Ceremony, Reception Parties, Birthday, Get to Gather, Farewell Parties etc.
Location Map